Wednesday, December 4, 2013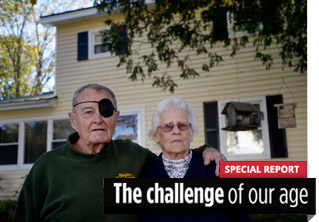 Cedric and Pauline Long were robbed of their retirement dreams by opportunists who were uncomfortably close to home.
A reported 7-year, $153 million contract would make him the third highest paid outfielder in Major League history.
George Smith
A famous chef is cooking in Gardiner
Today's Paper
Read the new e-edition
For a limited time, you can access our complete print edition in its exact layout for FREE! Browse page by page, including stories and ads, during this limited time offer.
Check out the e-edition, Today's Paper
Blogs
Clearing the Bases
Of course, it was the Yankees who grabbed Ellsbury; Salty gone, too
Capitol Ticker
State Senate Republican leader weighing congressional bid
Today's Puzzles
Today's Crossword Puzzle

Today's Sudoku Puzzle

Maine's Top Jobs
Purchase Photos