Wednesday, December 11, 2013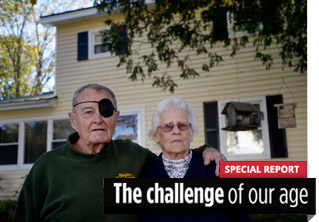 Cedric and Pauline Long were robbed of their retirement dreams by opportunists who were uncomfortably close to home.
Richmond graduated a slew of seniors last spring that had become household names after years of success on softball and soccer fields as well as the basketball court.
We broke down all across the United States and Canada and loved every minute of our epic cross-country trip in our VW Vanagon. So it is with dismay — and a lot of fond memories — that I read an Associated Press story in this newspaper that at the end of this month, production of VW vans will end.
FARMINGTON
Today's Paper
Read the new e-edition
For a limited time, you can access our complete print edition in its exact layout for FREE! Browse page by page, including stories and ads, during this limited time offer.
Check out the e-edition, Today's Paper
Blogs
Today's Puzzles
Today's Crossword Puzzle

Today's Sudoku Puzzle

Maine's Top Jobs
Purchase Photos