Tuesday, December 10, 2013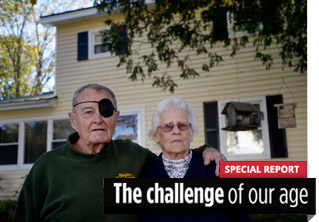 Cedric and Pauline Long were robbed of their retirement dreams by opportunists who were uncomfortably close to home.
Luke Morrill and Shane Bussey are accused of taking equipment from the university forest during Saturday's football game.
December 10, 2013
FARMINGTON
Today's Paper
Read the new e-edition
For a limited time, you can access our complete print edition in its exact layout for FREE! Browse page by page, including stories and ads, during this limited time offer.
Check out the e-edition, Today's Paper
Blogs
Clearing the Bases
Of course, it was the Yankees who grabbed Ellsbury; Salty gone, too
Today's Puzzles
Today's Crossword Puzzle

Today's Sudoku Puzzle

Maine's Top Jobs
Purchase Photos